Alberta's Municipality: Not so Small- but Mighty (And in Mint Condition!)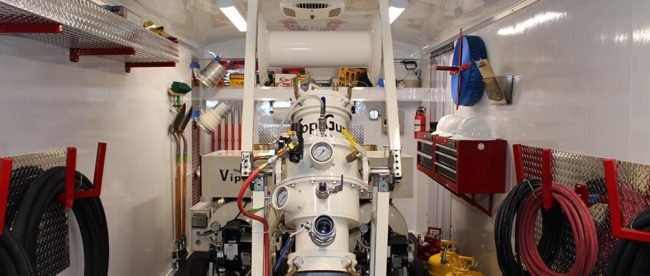 The Regional Municipality of Wood Buffalo in northeastern Alberta, Canada, provides utility service to a huge area of almost 25,000 square miles, serving a mix of rural and urban populations. It delivers on that promise through an aggressive maintenance program that sees its entire sewer and water system inspected and maintained annually.  The municipality aims to ensure that residents are afforded sewer service that is reliable and cost efficient. The underground infrastructure of the municipality is relatively sturdy without areas of decline. The average time span of pipes in the ground range from 20 to 30 years, to date. Wood Buffalo is subject to a wide variety of climate extremes. The average winter temperature hovers just below zero degrees Fahrenheit with summer averages above 60. With a growing population, new infrastructure involves upsizing the systems to handle the current population. The municipality has upgraded its sewage system using cured-in-place pipelining and pipe bursting. In-house crews handle emergency response calls, which are generally related to water pipe leaks, including slow erosion of the pipe walls by pockets of acidic soil. When sewer backups occur, it is usually due to a buildup of frozen grease, particularly around hotels and restaurants. A few routine maintenance procedures attest to the accolades the municipality has received for keeping things running smoothly and in tip-top shape. The entire sewer system is inspected yearly using CCTV camera, the water system is also completely flushed and scaled annually and the department will soon be offering water delivery and sewage pumping service to every resident of Wood Buffalo.
Coming soon: Perma-Liner Industries is busy making plans for you. We're planning a "Trenchless Tour" on July 27th in the New England area. We'll be posting more information on this spectacular event…stay tuned and save the date! Click Here to Register!