Backwater Valve Funding Program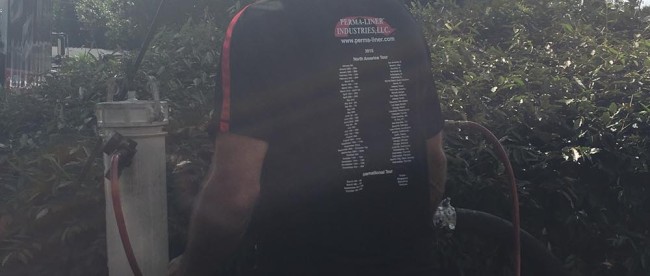 The City of Edmonton receives about 14 inches of rain a year. When major rainstorms occur, the amount of water can back up drainage systems and flood basements.  The Backwater Valve Grant Program provides a reimbursement to qualified residential property owners for a permanently installed backwater valve. This valve is normally installed on either the main sewer line where the sanitary sewer exits the house or on various branch line locations to prevent sanitary sewer backup.  There are two types of Subsidy Programs: the regular Backwater Valve Subsidy Program which applies when a residential homeowner has experienced basement sanitary sewer backup during a storm related event.  The second type is the Proactive Backwater Valve Subsidy Program. This program applies to homeowners who have not experienced sanitary sewer backup, when funding is available. The homeowner must submit a request including property address, name and phone number to Drainage Services.  To qualify the following criteria must be met:  the residence must be a single family dwelling or a separately serviced side by side duplex dwelling.  The home was built prior to 1989. The property is serviced directly from the City's sewer system and funding has not previously been provided for the same location.  Homeowners qualifying for either of the programs will receive a letter of authorization identifying their eligibility for a subsidy and the applicable requirements.  All proper permits and inspection approvals are required prior to any subsidy being provided by the City.
Edmonton, Perma-Liner Industries has great news! We are having an open house at our Clearwater, Florida headquarters!! You are cordially invited on March 9th and 10th to see our demonstrations on state-of-the-art CIPP (Cured-in Place-Pipeline) equipment and features. New technology will be included in our demos along with a raffle to win VIP tickets to the Reserved Grandstand, the annual Grand Prix of St. Petersburg. And you'll get pre-approved for zero down, no payments for 90 days financing. Our staff can't wait to see you. YOUR success is our success! Make it happen!  Please call to confirm your reservation. 1-866-336-2568.